Favorite Links (Updated)
Favorite Links
The following is a list of interesting and fun links that I have compiled.
Favorite Sites
The cutest virtual pet adoption site EVER! Adopt a pet, decorate its room, play games, and even take it to school and work! The more you collect, the more fun!
A good place to just chill out in a virtual community, make your own house, and make your own car. Personally, my favorite part of this game is creating new looks for my avatar. This site is totally free, unless you want to buy some of their Monthly Collectibles or Zazzle(?) T-shirts.
Another good website for fun games, but with a twist - while playing, you can either pass (if you enjoyed it) or fail (if it was boring, or if it just plain sucked) games you play.
Addicting because of its variety of application, Facebook is also a place to meet friends from school and make new friends.
My awesome art gallery! Browse it and download icons, Adobe PhotoShop custom shapes, gradients, and even layer styles. It's sad to say, but I'm kind of a style thief; I customize the colors. Any styles I've submitted, however, will give the artist credit in the description. If you click on the Prints tab, you can buy coffee mugs, mouse pads, and coasters! I will soon be coming up with artwork big enough to be puzzles!

Free Game Download site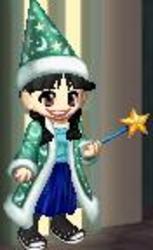 Search Engines
With over half a million sites, divided into more than 25,000 categories, Yahoo! is both browseable and searchable.
Have Fun!